Levoite™Cleaning Soap Dispensing Dish Brush
LEVOITE Soap Dispensing Palm Brush for Dish Kitchen Scrubber with Sturdy Nylon Bristles.
Quick Details
Type: Cleaning Brush
Brand: Levoite 
Size: 9*5*5CM 
Specifications: 1 Dish Brush 
Material:Stainless Steel/PP plastic
Usage:Personal Washing/Cleaning
Easy Dishwashing With Levoite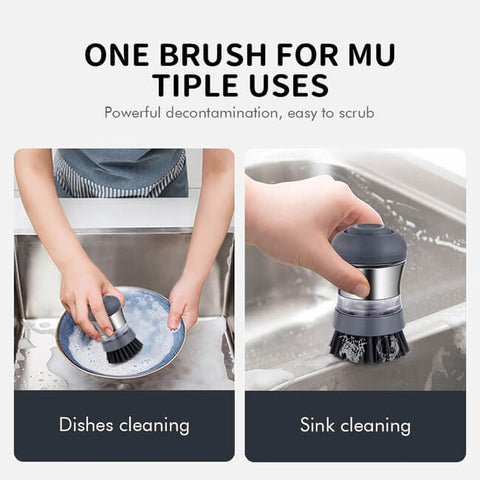 A GAME CHANGER. Say "GOOD BYE" to germy and stinky sponges and say "HELLO" to your new best friend in the kitchen - Levoite SOAP DISPENSING DISH BRUSH! This little fellow will help you keep your dishes, pots, pans, glassware, non-stick cookware or even your sink and countertop sparkling clean!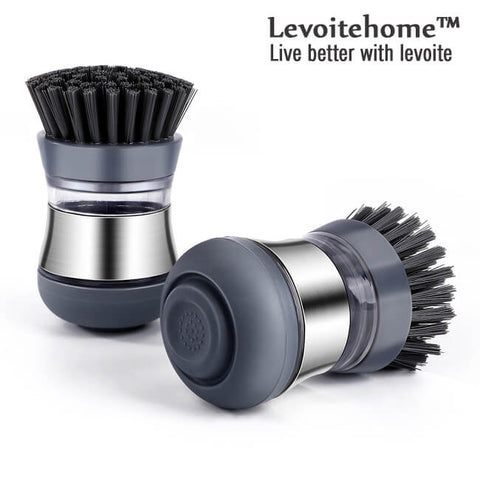 SOAP ON DEMAND. No more touching of detergent. A light push of the button on top will release the soap through the bristles, so you can scrub off food stains, grease and grime easily and quickly! To refill the kitchen brush, simply unscrew the top and add liquid soap!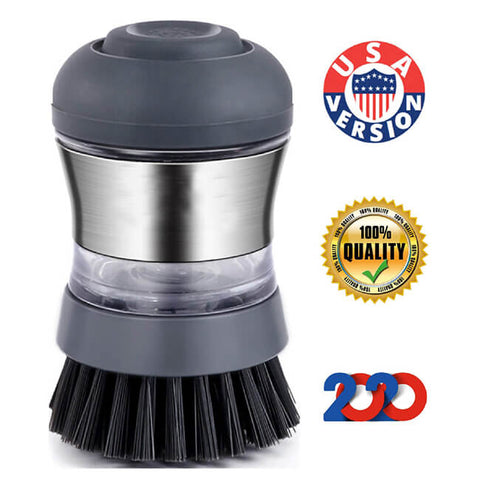 PREMIUM CONSTRUCTION. Our dish brush is thoughtfully designed with heavy duty stainless-steel body, removable and replaceable brush head and rubberized top for extended use. Also, our innovative transparent window shows the remaining amount of soap, so you can tackle those dirty dishes in a snap!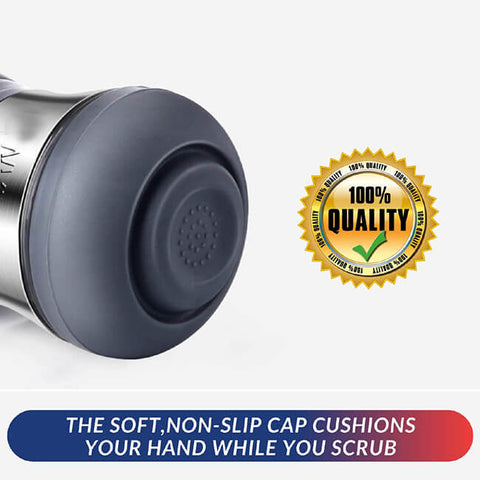 COMFORTABLE GRIP. Our dish scrubber is small in size, rounded and ergonomically designed to provide optimal comfort and scrubbing power. Also, its rubberized top offer non slip grip even when your hands are wet and soapy!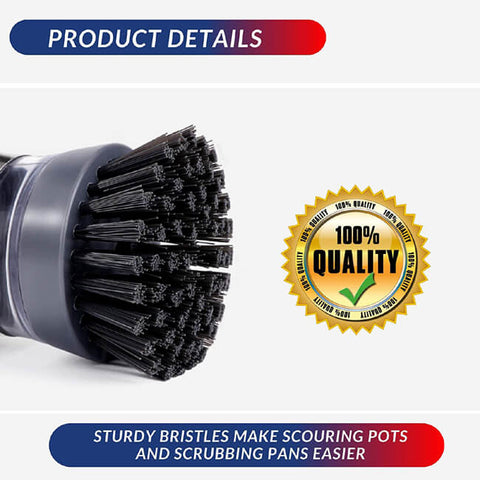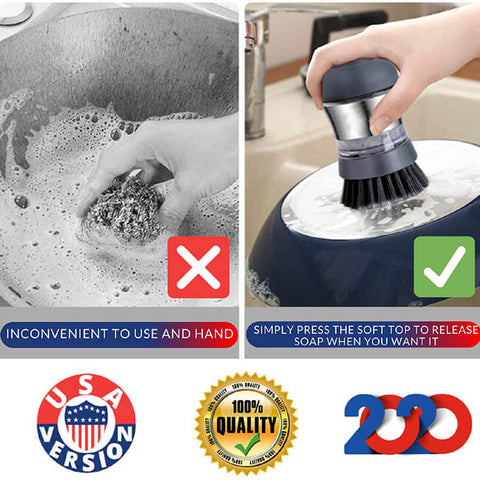 TOUGH, NON-STICK SAFE NYLON BRISTLES. The stiff nylon bristles make removing dried-on or burnt food from cooking surfaces an effortless task! The bristles are safe to use on non-stick surfaces, angled to clean the pesky tight corners, easy to clean and dishwasher safe!